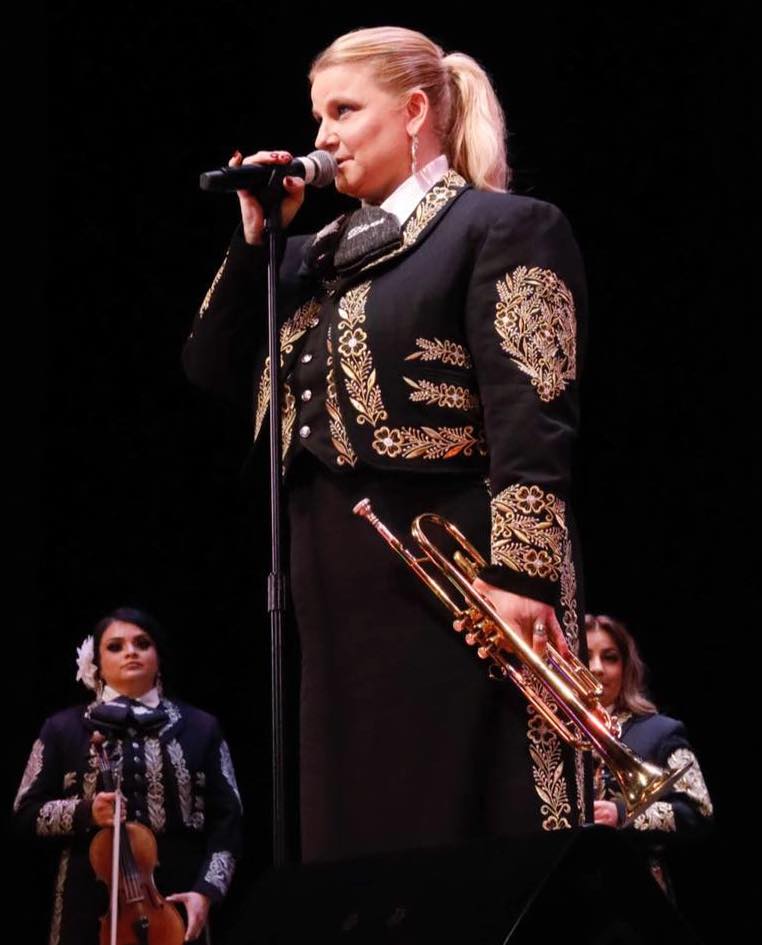 Cindy Shea is the founder and director of Mariachi Divas, an all female Mariachi group based in Los Angeles. Now entering their 20th year of performing, they have been nominated for eleven Grammy awards and have been honored by winning two.
Cindy grew up in California until she caught the ear of trumpet maestro Arturo Sandoval who invited her to attend Florida International University to be mentored by Arturo. After school she traveled back to Los Angeles and performed with Salsa greats, Yari More and Celia Cruz. Through her connections in the music community and with the drive to create, Cindy began the process to start her own female Mariachi group. Although not Latina, she fell in love with the music, tradition and culture that Mariachi music brings. Cindy worked hard to create her brand and grow the credibility of the Divas. She is a voice and a visionary for all musicians, especially female musicians.
In this conversation, we dive deep into her career, highlighting her leadership, role model qualities and what sacrifices musicians need to make to become successful and keep creating great music. Every musician needs to take note of what those experiences have taught her about becoming a musician and how to handle their career and life.
Then we focus on the AB5 issue in California that is affecting Cindy and every musicians career and lifestyle. Cindy has been a very vocal critic of AB5 and has asked for unity among musicians and other professions to fight it. We start discussing AB5 and it's affect at the 34:00 mark. Pure gold! I just sat back and enjoyed listening to Cindy put on a clinic on how it affects the future of the music industry. She passionate, inspirational and a voice for all involved.
Learn more about Cindy and Mariachi Divas on her website: www.mariachidivas.com
For real up to date information and examples on what AB5 has done, visit the 'Freelancers Against AB5' Facebook group.