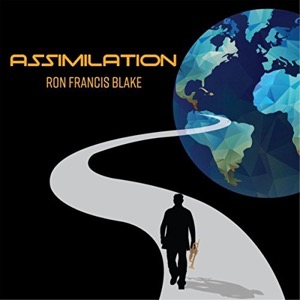 (Originally released on 10.12.17. See ThanksForSittingIn.com for complete show notes & photos)
Ron has just released his first solo album – "Assimilation". A project that he has worked on for nine years! It features a great line up of musicians including members of the Poncho Sanchez Latin Jazz Band for whom he plays trumpet.
Ron started playing trumpet at age nine. Since then he has performed with Big Band Voodoo Daddy, Green Day, his present gig with Poncho Sanchez and has recorded with Dr. Dre! Ron's first solo album – "Assimilation" is rising up the Jazz charts.
He records in his home studio for those artists who need horns for their projects. Hi Speed Horns makes it possible for independent producers and musicians to send their music files to Ron who will produce and record horns arrangements for their project. Ron does studio work on a variety of projects and works with a small group of students teaching them the right way to approach music.
SHOW NOTES:

Starting off at Hamilton High School
Miles, Lee Morgan, Clifford Brown and Freddie Hubbard
Working with students and the parents reactions
Touring with Big Bad Voodoo Daddy and Green Day
How that lead to working with Poncho Sanchez
The nine year "Assimilation" project
When music changed – Napster
Advise for aspiring touring musicians
Hi Speed Horns
RAPID FIRE
Favorite musical experience
Working with Dr. Dre
Admiring how Disclosure works
Advise for musicians who have a family
Future Social Media is taking us over!
Ron's home studio set up
Follow TFSI on Instagram