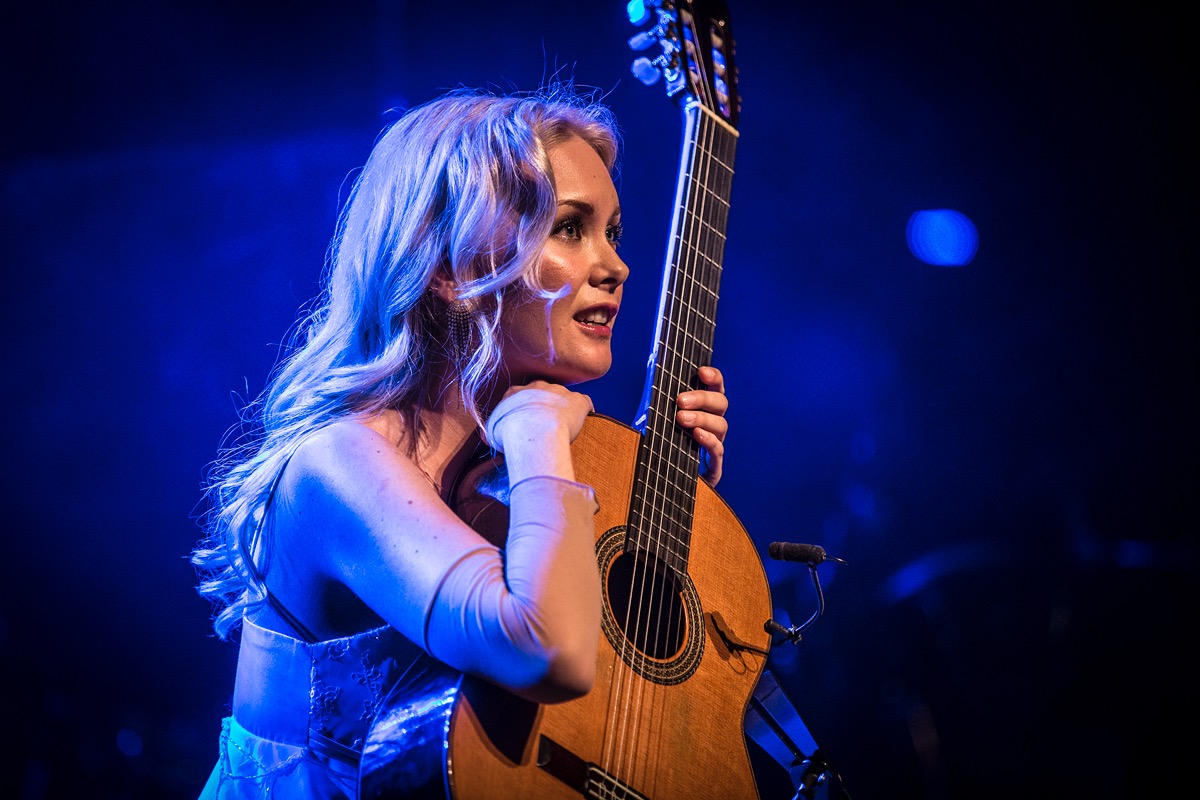 Todays 'Flashback Friday' episode features a conversation we had with Christina last year.

Christina Sandsengen was born in a small town in the middle of Norway in 1987. She started to play the piano at the age of seven and gave her first public performance in the following year. When she was 15, she started to play the guitar, and fell in love with it. From that moment on, she decided to devote herself solely to the guitar.
Christina has performed in leading festivals and venues in throughout the world, receiving outstanding reviews for her many solo concerts. She has performed as a soloist in concert with the Oslo Gitarensemble, as a support artist to Al Di Meola, and has been featured on many international radio and TV programs. Her music has been featured on the BBC radio, and in Turkey, Christina Sandsengen was invited to perform Koyunbaba by Carlo Domeniconi on CNN Türk, and was praised for her recording of the same work on her debut album, Shades & Contrasts.
Christina plays a wide range of repertoire, with particular focus on Romantic music. Her passion for the classical guitar inspired her to establish the Oslo Gitarskole, that was Norway's leading school for classical guitar, where she has hosted masterclasses with international guitarists such as Xuefei Yang, Carlo Domeniconi and Anders Clemens Øien. Christina plays on a Stephan Connor guitar, and is endorsed by G7th capos.
SHOW NOTES:
Favorite composers
Being a strong female in music
The Family support
Metal music
Culture shock in Turkey
Video concepts
Memorable concerts
Having the right mindset
Practice
RAPID FIRE
Favorite Classical Guitarists
Audience Energy
Where do you see yourself in 10 years
Nylon or Steel strings
Describe your style
The affect of social media
Advice for female musicians
FUTURE!