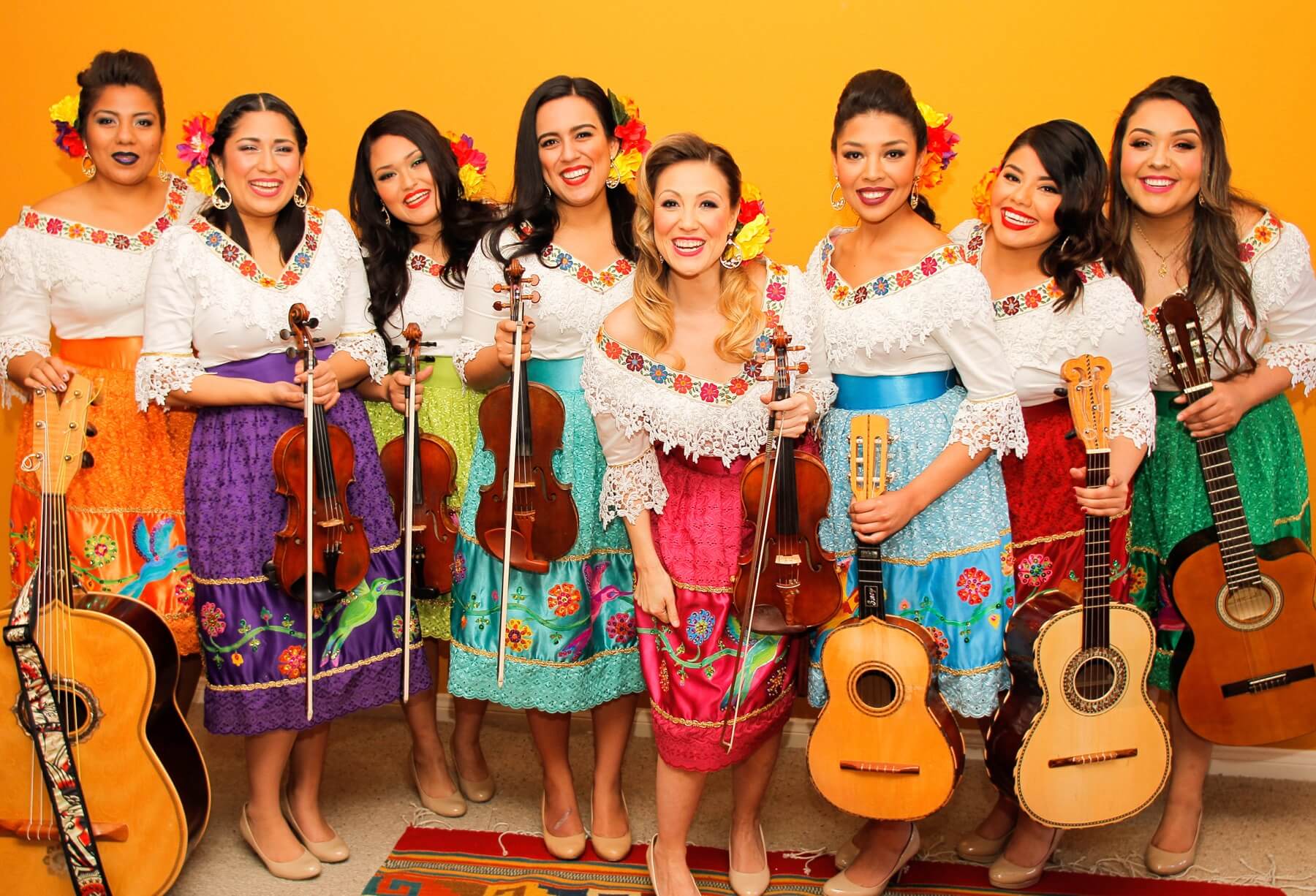 (Originally released on 02.19.19. See ThanksForSittingIn.com for complete show notes & photos)
Suzanne Garcia is better known as "Susie" to all her fans, friends, and family, and if you are not laughing, crying, smiling, or dancing when she is onstage, then she thinks that she hasn't done her job. With a keen ear for music, she began playing violin as a child. With the encouragement of her parents (both avid Mariachi fans and music aficionados), Susie was introduced to a genre of music rooted in tradition and cultural pride.
Susie is "committed to using visual and performing arts as a vehicle to educate and inspire audiences of all ethnicities." She hopes that high-quality productions like ¡Viva La Tradición! and the inimitable talents of its performers will enhance appreciation for traditional music and build bridges between communities. Garcia believes music with cross-cultural influences provides people from all walks of life with the same joyful experience, which in turn, nurtures our collective identity.
LAS COLIBRÍ or "The Hummingbirds," have a passion for music, beauty, and girl power. These women are flying into new territory as one of the most unique ensembles of its genre by returning to the all-string instrumentation of the early 20th century mariachi tradition and the colorful, feminine costumes of the Mexican cinematic divas of the 40's and 50's.
We recorded this episode at Susie's home with her husband, Pepe Martinez Jr. Pepe's father Don Pepe Martinez was the Director and Arranger for Mariachi Vargas for many years. Susie has incredible insight on the tradition and culture of Mariachi, a woman's role in the genre and together with Pepe, big plans for the future of the music she loves.
SHOW NOTES:

A Parents Influence
Laura Garcia Cano
The UCLA Experience
Don Pepe's Influence
Finding Her Identity
Performing & Stage Presence
Leadership
Advice For Young Musicians
Thoughts On Today's Musicians
Future Plans
RAPID FIRE (sort of)
What song would you like to cover?
Technology in Music
Collaboration?
What venue would you like to perform at
Worst music experience
Find out more here.
Follow TFSI on Instagram