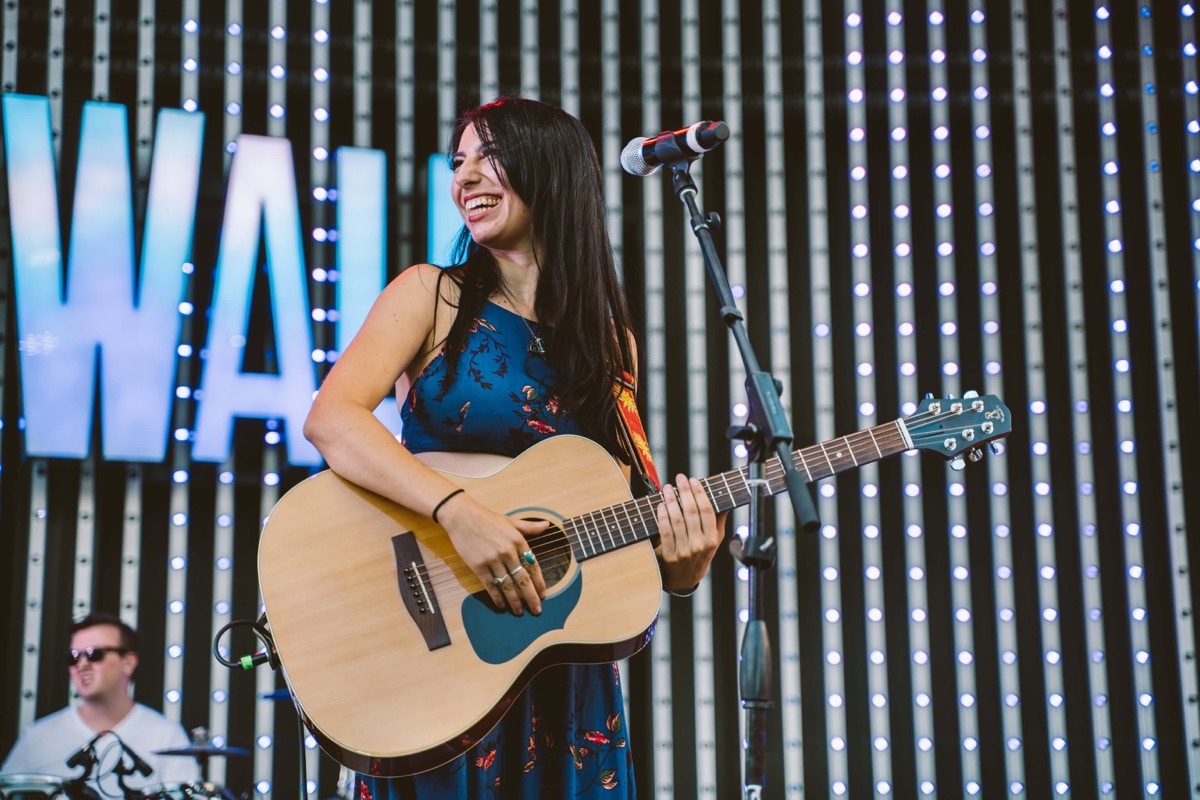 (Originally released on 01.29.19. See ThanksForSittingIn.com for complete show notes & photos)
Katie Ferrara is an indie-pop singer songwriter who began her career by singing as a "busker" on the street in Burbank, California. Her voice is charming yet sultry and has a vintage vibe to it. She has often been compared to artists such as Aimee Mann, Natalie Merchant and Norah Jones.
Katie's musical talents were first recognized in the 2015 "Feeling the Street" competition. The online show (sponsored by Toyota) sent Katie and 5 other street performers to New Zealand to perform at the annual Queenstown winter Festival for almost 10,000 attendees. Since then, Katie has traveled to several different countries to play at international street festivals including Scotland, Italy, Germany and Switzerland.
She has even published a book about her experiences as a street musician called "Stories from the Street". Katie is currently recording her first full-length album which will be released in the spring of 2019.
SHOW NOTES:

Living In London
Busking In L.A.
"I'm A Musician"
What Do You Play?
Who's Your Audience
'Feeling the Street' Competition
Playing Festivals With the Busking Community
Katie Wrote A Book (Stories From The Street)
Being A Woman In Music
Katie's Influences
The 'Dreamcatcher' Project
Whole Foods and Shopping Carts
The ' Break Free' Project and 'Weightless'
Songwriting Process
Rapid Fire
A Song You Wish You'd Written
Weirdest Live Experience
Who Would You Like To Collaborate With
Social Media
FUTURE
Visit Katie's site for the latest updates
Follow TFSI on Instagram