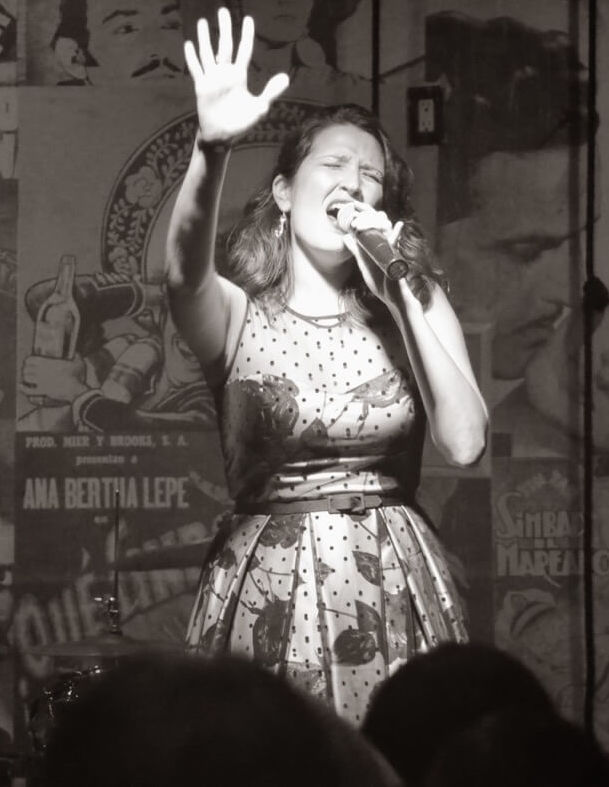 (Originally released on 01.22.19. See ThanksForSittingIn.com for complete show notes & photos)
Marisa started her career at a young age in Phoenix, Arizona performing with "Los Amigos', a group of singers and performers led by local educator Bob Diaz. She was able to tour the world with Los Amigos as well as learn abut the music business from her father, local radio and television personality Jose Ronstadt. And yes, her family and Linda are related.
From there, Marisa continued her studies at ASU and South Mountain College before moving to Los Angeles to pursue her music career. Marisa collaborated with Quetzal and also started her own group, the "Know It Alls'. Their album  "Blueberry Moon" was released in 2014. Marisa has performed with Mariachi Cobre and has performed and taught at Mariachi Conventions in Arizona.
She is also supportive of social causes and considers herself an 'Artivist'. An artist and activist. Marisa has an E.P. in the works and hopes to record a full Mariachi album and support it with a tour. We recorded this episode at Intelligentsia Coffee in Pasadena. There is noise from the customers, but the conversation is rich with insight and inspiration from a great artist. We hope you enjoy it and follow Marisa's career.
SHOW NOTES:
Marisa's start in Phoenix
Marisa's Family
"Los Amigos" – Lessons, Touring the World to finding her voice
Training her vocal muscles
The 'Ronstadt' name and Linda's legacy
1The Phoenix to Los Angeles transition
The songwriting process
Being a mom and a musician
"The Know -It – Alls"
Crowdfunding and Streaming
The Mariachi culture
Rapid Fire
Lucha Villa
Lucero
Influences – Personally & Professionally
What song would you like to perform
Who would you like to collaborate with
Money Or Legacy
Social Media
Future
Activism, Being an 'Artivist' and the #MeToo movement
Follow Marisa on her Instagram page
Follow TFSI on Instagram