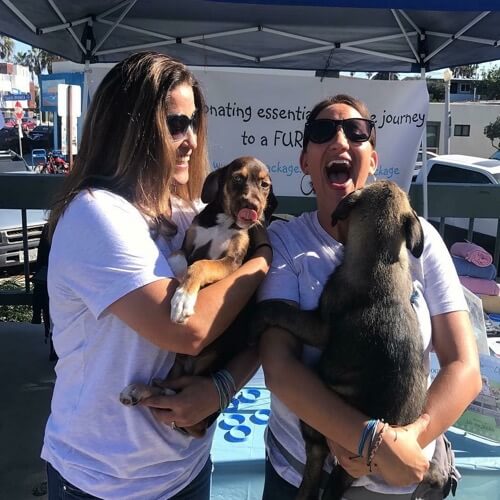 (Originally released on 09.04.18. See ThanksForSittingIn.com for complete show notes & photos)
San Diego, California is known for many things. Beautiful beaches, perfect weather and now, Pup Package! What is 'Pup Package'?
"Pup Package is a San Diego based, 501(c)(3) not-for-profit organization that donates basic essentials to foster and rescue dog groups to help reduce out of pocket expenses and increase rate of adoptions! Our mission is to donate 500 Signature Pup Packages this year as part of #Mission500. A $5 donation can provide a pup package to a rescue in need!"
Founder Amanda Maldonado is a dynamic, committed advocate who partners with shelters, community organizations and local businesses to provide gift wrapped packages for dogs in need. Pup Package is celebrating their second year anniversary this month. Amanda has been able to scale her passion project and double the amount of packages from last year! Her plans include expanded community involvement, a pet education awareness program for schools and Pup Package chapters throughout the country.
SHOW NOTES:
It all started….
"Impacting one puppy at a time."
Local Community Involvement
Giving Penny the pitbull a 'voice'
The Tony Robbins experience
"How To Talk Dog!"
The Homeless and Their Dogs
Donations and Sponsorships
Puppy Abuse and Puppy Farms
Pet Education Awareness in Schools
Music Therapy For Dogs
RAPID FIRE!
Favorite breed of dog
Favorite Hollywood dog
Favorite dog walk location in San Diego
Favorite dog toy (*Involving Brett Michaels of Poison!)
Thoughts on social media
FUTURE!
Releasing Stress With Pets
"Make more better than there is worse!" – Amanda Maldonado
Visit the Pup Package website
Follow TFSI on Instagram