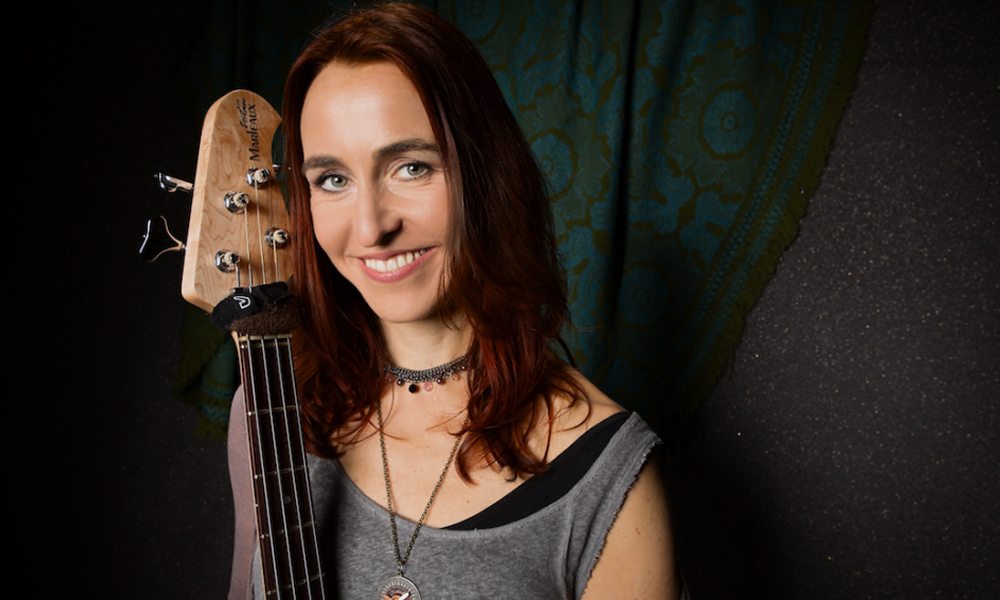 Ari Cap is a prolific bassist, educator and author who's passion is performing and teaching musicians. She grew up in Austria surrounded by classical music. Ari them came to Miami to further her studies and perform in a wide variety of bands and musical styles. Education has always played a huge part in her music career. She has written books such as "Music Theory For The Bass Player" as well as her new on line project, "Ear Confidence".
Ari has recorded and performed with Grammy award winning producers, her bassoon / bass project with Paul Hanson - Oon, The Sippy Cups and more. You can hear throughout this conversation how energetic and passionate she is about all she does. Ari was also featured on the recent cover of "Bass Guitar Magazine" as one of the hottest players in the world. All musicians will get a wealth of knowledge from this episode. Enjoy. Blog & Education Website.  Website.
SHOW NOTES:
Growing up in Austria
The lure of the bass combined with science
Ear training & theory
The Miami experience
Jazz
"Ear Confidence" training course
Music projects
Tips for working musicians
Songwriting
RAPID FIRE
Victor Wooden
Dave Holland
Stanley Clarke
Marcus Miller
Favorite bass/drum combo
Steve Harris
Ron Carter
Esperanza Spaulding
Favorite classical music piece
A song you wish you had written
FUTURE
Should a musician leave California?
Follow TFSI on Instagram